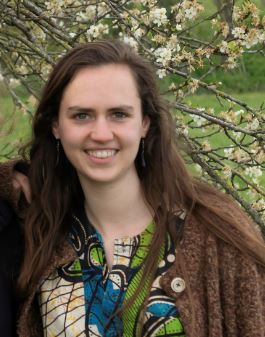 As a midwife and acupuncturist, the viewpoint of traditional Chinese medicine really fascinates me e.g. the different approach to the menstrual cycle, fertility, pregnancy, delivery, the postpartum period and the menopause. My goal is to complement general medicine with Chinese medicine, and thus, to use acupuncture when no direct answer can be found for problems in general medicine.
I am a team-worker by nature, and am delighted by the current collaboration with the midwifes of wheel of care in 'Huis van het kind'.
Currently, I am following new courses and specializations to educate myself further about traditional Chinese medicine.
Accomplished internships/specializations:
Bachelor in Midwifery (Vives, Kortrijk)
Bachelor after bachelor in general nursing (Vives, Kortrijk)
Basics of traditional Chinese medicine (OTCG, Antwerp, 1 year)
Acupuncture (OTCG, Antwerp, 2 years)
Acupuncture for children (Sri SRK Clinic, Andhra Pradesh, Nellore, India)
Nu zi gong, qi gong for woman (OTCG, Antwerp)
Qi gong for woman (Life care centre, Brussels)
Ear acupuncture (OTCG, Antwerpen – Peter De Vilder)
Tuina massage for children and babies (OTCG, Antwerpen – Christine Sterckx)
Acupuncture for hormonal inbalances (Melanie Peters)
Ongoing courses:
Professional course of Daoyin Yangsheng qi gong (life care centre, Brussels, 3 years)
Member of:
BAF – Belgian acupuncture federation
Belgian Health qi gong federation